Ask any lady in town and they'll tell you Elliot is the cutest and sweetest boy around, but who is this big-headed jerk making fun of Lily then?! Today I'll tell you everything you need to know about this lovably obnoxious guy.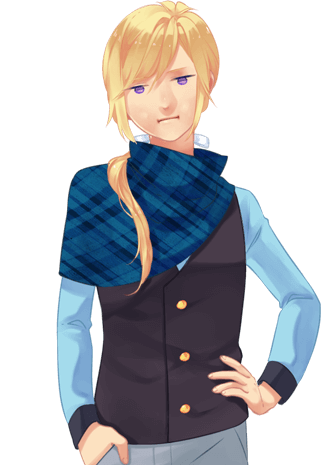 Elliot Fast Facts:
DOB: 07/22/XXXX
AGE: 13
MALE
HEIGHT: 4'9"
WEIGHT: 97lbs.
LIKES: Reading, tomato soup, kids, picking on Aura
DISLIKES: Getting dirty, lemons, savages
WEAKNESSES: Short fuse, womanizer-in-the-making, sports
QUOTES:
"You just don't know what's good for you, huh?"
"Who could stand to ruin this beautiful genius?"
"You must be hurting. Here, come lie down."
BIO:
Elliot is Lyles' son. He helps take care of the inn. He is naturally smart and gifted at everything he touches. His sweet face makes him especially popular with older women. Most men would probably beat him up for hitting on their wives, but his age lets him get away with things.